What is an RPZ Valve?
A Reduced Pressure Zone (RPZ) Valve is also known as a backflow prevention device – it helps prevent water contamination. This valve can be found in all businesses and some homes. The reason this valve is mandated by the state and local governments is because many times the city or village water pressure drops and when this happens water from inside buildings can be back-siphoned into the municipal water supply which is trying to level itself.
The RPZ device consists of two independent check valves, plumbed in series, and with a pressure monitored chamber in between, a check valve at each end and 4 test cocks. This is a complicated valve system which needs professional installation and testing.
Why would the federal government get involved and mandate states to have businesses and residents to install such a valve?
Unfortunately, plumbing is sometimes performed by someone other than a licensed plumber. The water in a residential building could get contaminated with water from a sprinkler system, dishwasher or disposer. In a commercial building, chemicals used there might backflow into the water supply. In a perfect world the water within a residential building should be clean. However, plumbing systems can get complicated when additions are done or new fixtures are installed improperly by an unlicensed plumber. In a commercial building, such as an industrial plant, hazardous chemicals could be in use.
Why we need RPZ valves?
As told to me by a wise old plumber: It all started in Southern Illinois when a woman kept complaining that intermittently, brownish red water would come out of her tap. Several plumbers checked her plumbing but could not give her an answer as to what it was or why. Often time intermittent problems are the hardest to solve.
After years of this mysterious red water someone finally figured out what was happening and they discovered that when the city's water pressure dropped, water from a nearby funeral home was being back siphoned into the city's pipes. It was only noticed by the lady down the road since she was the closest neighbor and as the water moved farther from the funeral home there was no visible color in the water. As you have probably guessed - the color in the water was blood and it was contaminating the water supply.
The RPZ valve code is in place for the health and safety of the population just like all the other plumbing codes which are put in place. RPZ valves are complicated valves and need to be re-certified every year. The professional who certifies these valves has a special EPA certification above and beyond a Plumbing License.
The price to re-certify depends on the size of the valve which can range from 1" to 24" or more depending on the building size and type of industry.
Call the Scottish Plumber Today
We have the proper licensing and certifications to install and certify RPZ valves in both Chicago and its suburbs.
Call Today
(312) 423-1518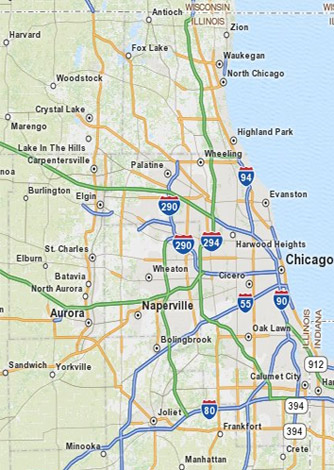 Chicago Illinois
Chicago IL, Naperville IL, Aurora IL, Cicero IL, Oak Lawn IL, Calumet City IL, Joliet IL, Bolingbrook IL, Wheaton IL, St Charles IL, Elgin IL, Palatine IL, Evanston IL, Highland Park, Wheeling IL, Carpentersville IL, Crystal Lake IL, North Chicago IL, Waukegan IL, Zion IL, Fox Lake IL, Antioch IL, Harvard IL, Marengo IL, Burlington IL, Elburn IL, North Aurora IL, Batavia IL, Sandwich IL, Yorkville IL, Frankfort IL, Minoka IL, Manhattan IL.
Scottish Plumber
1235-A North Clybourn, Ste 213
Chicago, IL 60610
(312) 423-1518